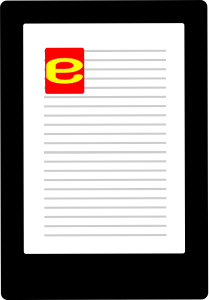 Press Release:
"Ebook publishing now available." - Oct 31th, 2017
For Public Release:
We are pleased to announce the recent addition of an Ebook publishing feature that is available to site users. This is just the latest in our list of features we have added to our ever expanding web site.
New and existing members can create and publish free ebooks on the site. We wanted to introduce this for our members in order to inspire writers and potential writers to start their own ebooks and share them with others on our web site. There is no charge for the use of this service.
We hope that you will like our new feature and start writing an ebook today. You have the ability to save and publish your ebook when you are ready to make it public. We encourage you to invite other writers and potential writer to sign up and use this totally free feature.
To start your ebook just follow this link to begin writing your first ebook on our site...
https://www.booyamagazine.com/Epub

BOOYA Press Dept
press@booyamagazine.com
References/Sources:
Epublishing for Ebooks - https://www.booyamagazine.com/Epub